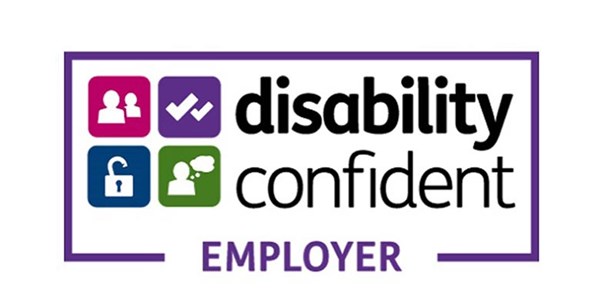 We are proud to be accredited
Devon & Cornwall Police and Dorset Police is proud to be accredited under the Disability Confident Scheme. This acknowledges the importance we see in providing opportunities for people with disabilities. A very practical demonstration of this is under the Guaranteed Interview Scheme.
How it works
Applicants with a disability can inform us of their wish to apply under the scheme. Once they do so they are guaranteed an interview provided they meet the stated minimum requirements of the role for which they have applied.
Do you consider yourself to have a disability?
Do you want to take part in the scheme?
If so, tell us in a covering letter that you want to be considered under the scheme, providing us with brief details about your disability.
On receipt of your application form we will check your eligibility and as part of the shortlisting process we will assess that the evidence you have provided meets the minimum standard required for the role i.e. the essential experience and specialist skills and knowledge as listed within the role profile.
If you meet the essential criteria (as stated in the role profile) you will be guaranteed to be interviewed irrespective of how many other people apply.
The Assessment process will consider you and the other candidates and identify the most suitable person for the role.
Other information
If you would like us to make adjustments to our assessment process to enable you to perform at your best, please tell us.
You will need to inform us about your wish to be considered under the scheme, even if you have ticked the box re disabilities on the Equal Opportunities Monitoring Form. (The force is only allowed to use the monitoring form for monitoring purposes).