Careers with Dorset Police are as varied as you are
We are recruiting for a wide range of police officer and police staff roles.
Learn more below and apply today.
Executive Recruitment
Recruiting now
We are one of the highest performing police services in the United Kingdom, and as a member of Dorset Police you will feel a strong sense of pride in working to protect the communities we serve. Our staff are our most valuable asset and we currently employ over 2,500 people.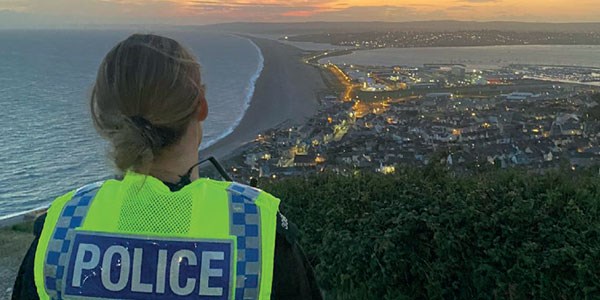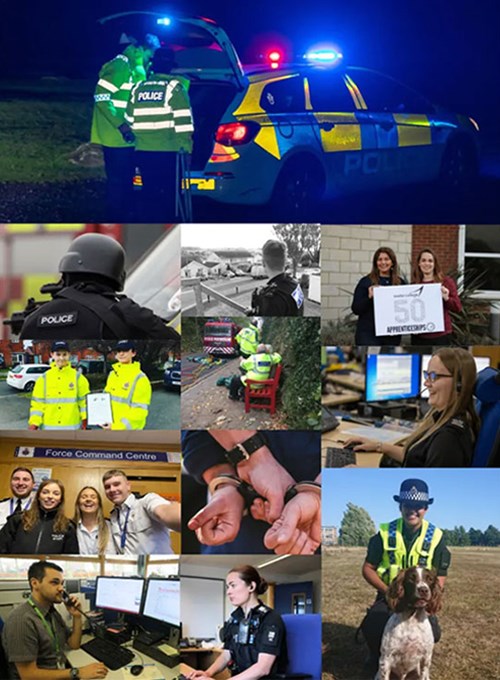 Modern day policing is not all about one role. Whatever you are interested in, there is a career for you
Keeping people safe is much much more than what you see. Behind every uniformed officer is a whole host of people utilising their talents and working together to make sure resources are available at the right time and in the right place.
Whether you are a mechanic, cleaner or administrator all the way through to accountants, lawyers and volunteers, you too could be part of the teams that work around the clock to police the streets of Dorset.
A workforce that reflects our communities
Our ability to build trust, understand problems and support our communities across a range of policing matters, relies on us having a workforce that is reflective of our communities and all the unique individuals that exist within them. We are committed to promoting equality and diversity within our workforce and to eliminating discrimination.
We are very keen to encourage applications from those that have never considered policing as a career. Representation within our workforce from black and minority ethnic communities and females is currently much lower than we want it to be; by improving this we will be better able to serve our local communities and our work place will benefit from all the differences in thinking, points of view, and approaches that diversity brings.
In order to achieve this we are proud to pursue a policy of 'positive action'.
For further information and to register for this scheme please click the button below.