Application and Interview Support for Police Staff Applicants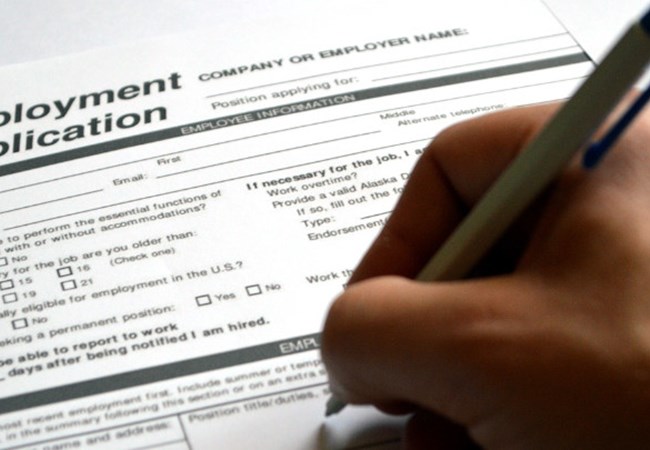 Our Aim
We aim to ensure that we have the right people, in the right place, at the right time, with the right skills to meet the needs of the people and communities we serve. Thus, Dorset Police have policies which aim to ensure that the best individuals are selected for posts, whilst also ensuring a fair, transparent and legislatively compliant process.
In the majority of cases, Dorset Police use a structured assessment process to select for vacant posts, which involves completion of an application form and interview. This allows individuals to demonstrate how they meet the qualifications, experience, knowledge, skills, qualities or attributes that are deemed necessary for the role (detailed in the job description). An interview / selection panel have the opportunity to assess the application forms and interviews in a consistent and fair way that can be scored for each applicant.
This will give you some guidance for applicants in providing evidence for completion of the application form.
What you should DO on your application
Be mindful that there is a limited amount of characters (2,000 including spaces per criteria) where you can provide your evidence. So be concise.
Apply even if you feel you don't have strong evidence for all criteria in the person specification / role profile.
Consider all aspects of your current role when including evidence on your application form. The tasks you carry out regularly are quite often those you overlook.
Remember it is perfectly acceptable to include evidence from previous roles and other aspects of your life e.g. from voluntary work, school / college / university or personal achievements.
Remember it is perfectly acceptable to include evidence from previous roles and other aspects of your life e.g. from voluntary work, school / college / university or personal achievements.
Refer back to your employment appraisals / reviews to establish if there are key aspects of work that are relevant that you have forgotten about.
try to incorporate the mnemonic S.T.A.R. to help you fully evidence each criteria:
| | |
| --- | --- |
| Situation | What area of criteria is being evidenced |
| Task | The piece of work you undertook |
| Action | What you did to achieve the outcome |
| Result | What the outcome was |
For Example:
Must be able to demonstrate good communication skills:
"In my previous job I was responsible for dealing with customer complaints. This involved…"
Must be able to demonstrate basic numeric skills:
"I am responsible for monitoring various budgets in my current role, which means I have to…"
Check that the example you are giving is relevant to the criteria area you are talking about.
Cross reference pieces of evidence if referring to them in different criteria areas - you may find you repeat information, this does not matter if it is relevant to the criteria you are evidencing.
'Sell yourself'. Avoid being modest about your achievements. Use 'I'.
Attempt to make a link between the work you do now and the post you are applying for.
Consider typing your application form using Microsoft Word for ease of readability ahead of copying and pasting into the e-recruitment system (make sure your mindful of the number of characters being used).
Use spell-check facilities available – but read the form through too.
Submit your form on time.
Keep a copy for interview preparation or for future applications.
Contact the hiring line manager (details within the advert) ensure you understand the role your applying for and seek any clarity if needed about the role.
What you should NOT DO on your application
Do not leave too many blank spaces within the application form. You could be wasting valuable room to show more evidence.
Do not make general or philosophical comments or statements that do not actually give evidence of the way you work.
Do not use acronyms or jargon that are not commonly known.
Do not take credit for someone else's achievements.
Do not use unnecessary words, name individuals or repeat the heading – this will use up valuable word count.
The Interview
Conscientious and systematic preparation will seriously increase your chances of doing well at interview and there are a number of things you can do to ensure you do the best you can. Being successful at interview is being able to demonstrate that you fit the essential and desirable criteria better than anyone else.
---
Here are some top tips for success:
Prepare answers to questions in advance
You must be prepared to answer general questions about yourself and specific questions around the criteria. You can't guess exactly what you are going to be asked but you can use the job description as a reference point and prepare your answers as follows.
Competency questions (Dorset only): You will be asked to describe situations in which you have demonstrated the criteria. They will be interested in your role, the outcome and how you influenced that outcome. What exactly did you do? What did you say? If you list all the criteria from the job description and think of some good examples, this will be great preparation. It is very difficult to come up with examples on the spur of the moment, particularly when you are in a stressful situation. Don't be tempted to embellish the truth – you will be much more convincing if you talk about something you have actually experienced yourself and that you are proud of. If you really get stuck and can't think of an example, picture the situation hypothetically and say what you would do.
This question is one of the most popular competency-based interview questions. It allows the employer to assess how calm and reliable you are under pressure. Outline an instance where you've coped with an unexpected problem, discussing how you reorganised and managed your time. Think about times where you've had to meet tight deadlines or handle difficult people.
Similar questions include:
Give an example of a time when you had to cope under pressure.
Give an example of a time when you've handled a major crisis.
How do you manage your time and prioritise tasks?
How do you respond to stress and pressure?
Using the STAR (situation, task, action and result) method to structure your answers is a useful way to communicate important points clearly and concisely. For every answer you give identify the:
Situation/task - describe the task that needed to be completed or the situation you were confronted with. For example, 'I led a group of colleagues in a team presentation to potential clients'.
Action - Explain what you did and how and why you did it. For example, 'We presented to around 20 big industry players in the hope of winning their business. I delegated sections of the presentation to each team member and we discussed our ideas in a series of meetings. After extensive research and practise sessions our group presentation went off without a hitch'.
Result - Describe the outcome of your actions. For example, 'As a result of this hard work and team effort we won the business of 15 clients
Mock Interviews
You can also write and practise answers to common interview questions with someone you trust - possibly even recording yourself and then reviewing your performance.
Make sure you answer the question that is being asked
The danger of over-preparing is that you become determined to slot in your ready- prepared answers regardless of the questions. This won't score you any points if it isn't relevant so always make sure you listen carefully to the question and answer accordingly.
Manage your time
The interview has a finite duration so it is important not to spend too much time on one question. This could mean that other questions are rushed and you could miss out on points. Each answer will be scored 0 – 5, 0 being no evidence through to 5 which is over and above. The best approach is to try to give one full answer and move on to the next question.
Do you have any questions?
You will usually be asked if you have any questions at the end of the interview. Anything that you ask should cover the work itself or career development. Prepare questions in advance; if all your queries have been answered, mention that the interviewer has covered everything you need to know.
Data Security
We will take all reasonable steps to ensure the security of your personal data. However, we must remind you that external email is an insecure medium. If you choose to send the completed form to us electronically you do so at your own risk.