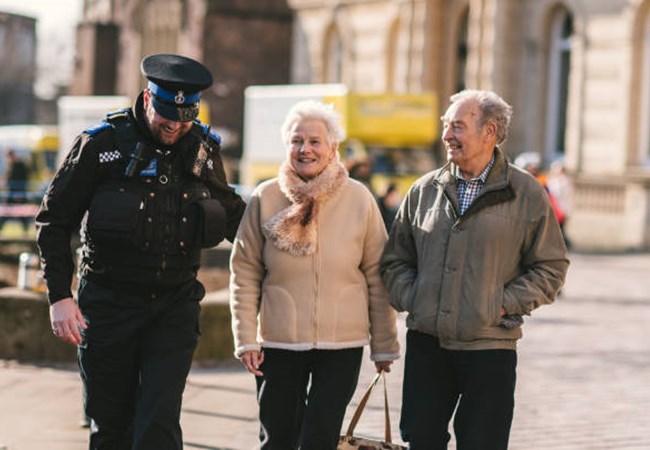 What to expect
Applying for any job is a time-consuming process. Before you apply for one of our roles, we strongly recommend you read the role profile or job description and other information available. The role profile or job description will give you an idea of what the role involves.
Ask yourself, is this is something you would like to do? Will it be fulfilling? Will it match your needs? Do you have the skills, ability and knowledge required for the role?
There are four stages to the application process
When you are satisfied you fulfil the criteria for the role, you should complete your application on our website using our e-recruitment system by the closing date.
Stage 1 – Shortlisting:
We will review your application to determine if you have the experience, specialist skills, knowledge and any qualifications essential for the role, as set out in the role profile or job description.
Stage 2 – Assessment and interview:
For some roles, we may test a candidate's ability to do the job using a variety of different assessments to test your knowledge, skill and ability against the requirements of the role. You will be told before your interview if you are required to undertake an assessment. For all vacancies, interview questions will be structured using the essential behavioural competencies listed on the role profile or the essential criteria on the job description which will give you an opportunity to further demonstrate you skills, knowledge and experience for the role.
Stage 3 – Preferred Candidate:
As soon as possible after the interview, and usually by telephone, the preferred candidate for the role will be contacted. The successful applicant will be asked if they wish to continue to the final selection process. This involves taking up references and security checking. Unsuccessful candidates are usually notified by email.
Stage 4 – Final Selection: references, vetting and health declaration:
References are taken up only when the preferred candidate is identified and have given their permission. Security vetting is carried out on all candidates and, if necessary, on their next of kin. You must have the right to work in this country and original supporting documentation (e.g. passport, full birth certificate) will be required. Please note that the Force pre-employment drugs policy will apply. For certain roles you may be asked to fill in a medical questionnaire at the point of us making a conditional offer of employment. It is important for us to feel confident that you will be able to give regular and effective service and that, if you have a disability as defined by the Equality Act 2010, any reasonable adjustments you require can be met.
The Force is exempt from the Rehabilitation of Offenders Act 1974 so you must disclose all convictions or cautions etc even if spent. Having a criminal record will not necessarily bar you from employment but there are certain types of serious convictions which would make an application unsuitable for our type of work, or may prove unacceptable to other employees and may reflect adversely on the public image of the Force. Failing to disclose any of your convictions, including spent convictions, will result in any offer of employment being withdrawn.
A workforce that reflects our communities
Our ability to build trust, understand problems and support our communities across a range of policing matters, relies on us having a workforce that is reflective of our communities and all the unique individuals that exist within them. We are committed to promoting equality and diversity within our workforce and to eliminating discrimination.
We are very keen to encourage applications from those that have never considered policing as a career. Representation within our workforce from black and minority ethnic communities and females is currently much lower than we want it to be; by improving this we will be better able to serve our local communities and our work place will benefit from all the differences in thinking, points of view, and approaches that diversity brings.
In order to achieve this we are proud to pursue a policy of 'positive action'.
For further information and to register for this scheme please click the button below.