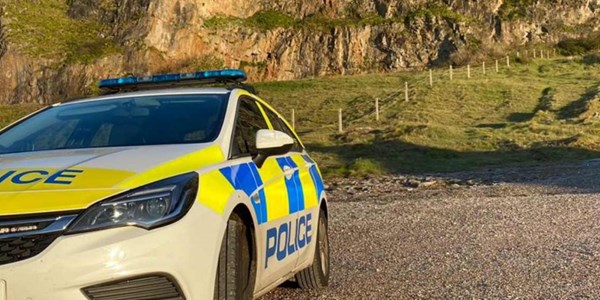 Becoming a Police Officer
My journey to becoming a Police Officer began in 2014 when I Joined Devon & Cornwall Special Constabulary.
Prior to this I was fortunate enough to experience a second culture living in Spain throughout my teenage years. It was then that I really focused on my long standing ambition to pursue a career in the Police Service.

On my return it quickly became clear that this was going to be quite a journey! My Spanish qualifications were not recognised formally and I therefore enrolled in several courses at South Devon College, I then completed a 'Certificate In Knowledge Of Policing' at South Devon University.
After College I then applied to join Devon & Cornwall Police as a Special Constable, successfully completing my training at Police HQ Middlemoor towards the end of 2015. I was working full-time, day and night in a hotel during this period, but I was determined to dedicate all the time I could to Special Constable duties. Ultimately, the more you put in, the more you get out – and this was certainly true as I gained valuable experience and confidence in working towards my goal of becoming a Police Officer.
I first applied to join as a regular officer in Spring 2016, getting all the way through to the assessment centre before just missing out. This was obviously extremely disappointing, but I was determined not to get disheartened. I was well aware that I was far from alone in getting knocked back the first time, so I dusted myself off and started rebuilding for my next attempt after the mandatory six month gap. I carried on with my duties as a Special Constable, whilst also pursuing another lifelong ambition to volunteer as an RNLI crew member with Torbay Lifeboat.
The hard work and perseverance paid off in 2017 when I successfully completed the recruitment process, fitness and medical assessments and the subsequent 18-week initial course at Police Headquarters before beginning my career in Torbay. My initial two-year probation period brought with it much excitement and many challenges, all of which you work through together as a close-knit team.
This career has been a new stepping-stone in life, and its only really just beginning. Once you come through the first two years, the options open up with amazing opportunities to specialise in areas which I never knew existed within the Policing world and opportunities to work towards promotion right across the organisation.
You're only limited by your own ambition and determination to achieve - the only person really stopping you is yourself. Very best of luck!
Are you ready for a new challenge in Devon or Cornwall!