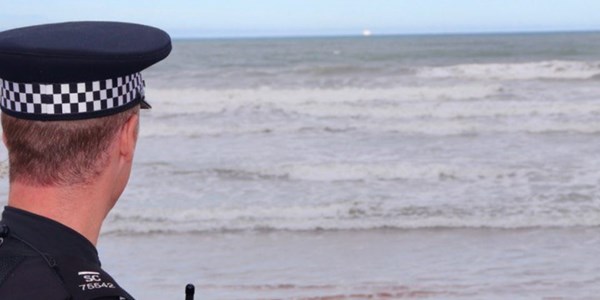 6 years a Special Constable
I started as a Special Constable 6 years ago and continue to find being a Special provides exciting and worthwhile challenges on a weekly basis, be it engaging with the public, catching criminals or helping protect the vulnerable. I have been involved in many different policing situations during this time and find them an exciting learning experience each time I encounter a situation.
Being a Special Constable is a big decision and a commitment as it's a lifestyle choice; you need to be serious about it. As well as the time it takes with duties, as I am never 'fully off duty' I must conduct myself all the time to the high standards expected from a police officer – even though the majority of my days are not 'on duty'. The trust and lawful powers bestowed upon me and others in the Special Constabulary as sworn-in volunteers is massive and not something to be taken lightly.
Some people can be confused as to why anyone would give up their free time and make such a commitment ("You know dealing with all the drunks" etc). I get that, and until you do it, you may not realise the benefits far outweigh any disadvantages. I know what I'm doing can make a real difference to someone's life - which is a great feeling to have, and I am immensely proud to serve my community and give something back that hopefully benefits us all. Let's face it, helping people and standing up for what's right feels good and worthy of effort.
As well as the service and community aspects of volunteer policing, the friendships and comradery is fantastic, we all face the same challenges and support each other through them.
This year it's been an exceptionally unusual time for everyone and policing is no different. With new rules and guidance being regularly updated, its essential to stay up to date with how as officers on the street we engage with people. Whilst also managing the home and work (day job) balance like everyone else.
Being able to help and provide reassurance to my local community in this period has been especially rewarding for me and I've been able to see first-hand how simply by being there, walking the streets and talking with people has provided them with a feeling that we will get through this, and the police are there for them when they need us, no matter what the challenges we are all facing.
My team of Specials have provided an enormous amount of their time and effort this year so far, supporting our regular colleagues from Roads policing specialisms, the proactive drugs team, Neighbourhood policing teams and the emergency response teams, as well as organising and running Specials intelligence led drug disruption and ASB operations throughout our area.
With so many interesting and exciting things to do with a superb team of Specials and regular officers why not join us and make a real difference?
#CouldYou?
Alex Special Constable – South Devon